Delightful day trips in Hachinohe – One Day Trip vol.1 – Slowly privately with a jumbo taxi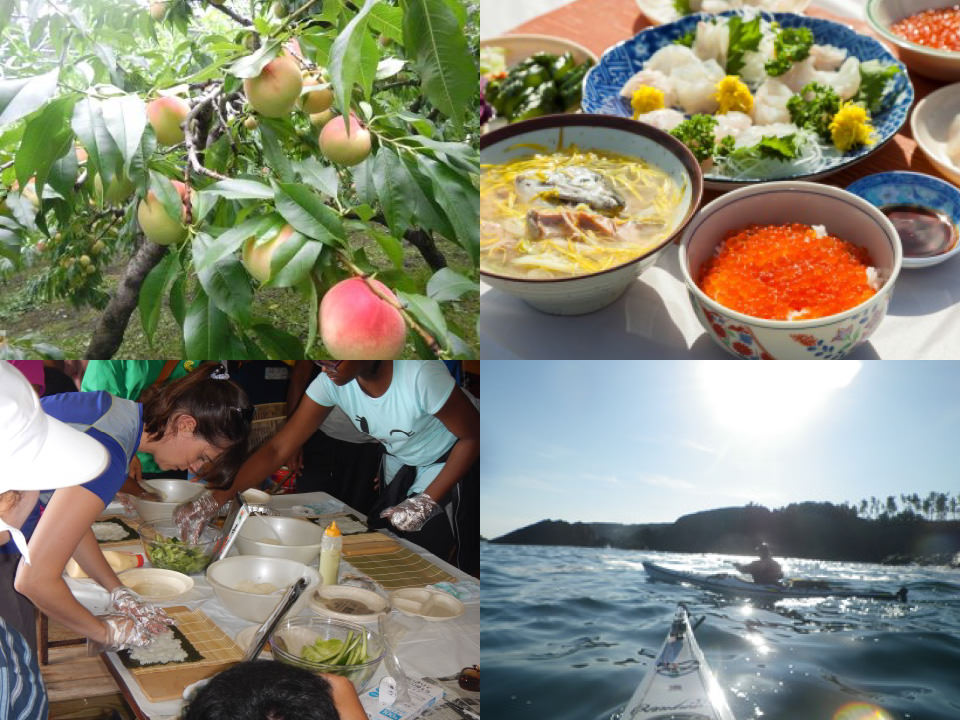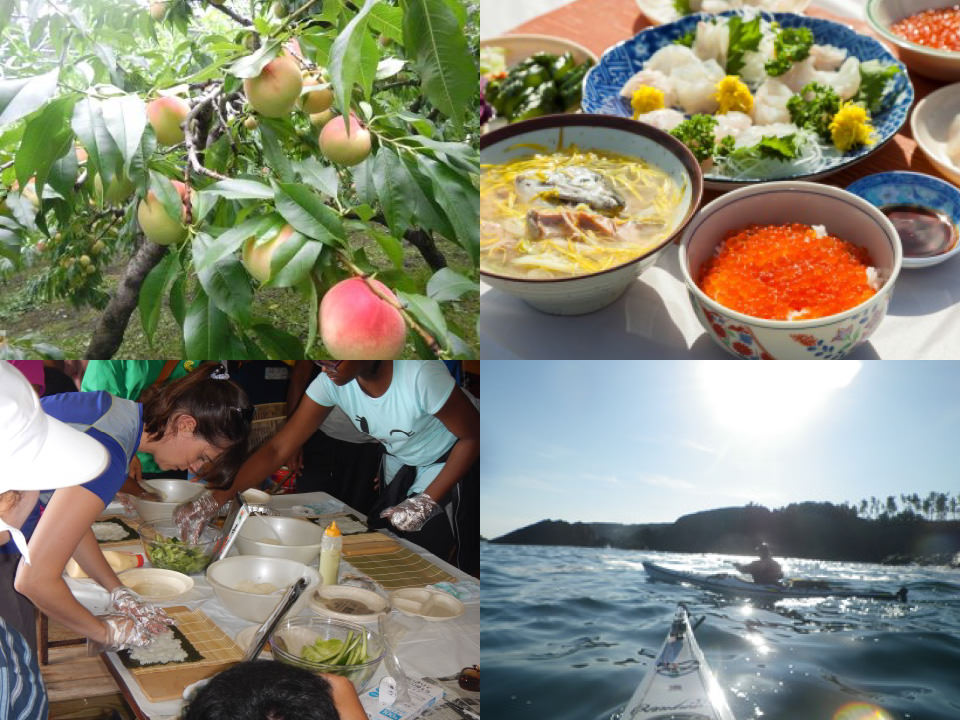 | | |
| --- | --- |
| Price | 19000 JPY per person |
| Time | 9:00~17:00 |
| Duration | 8 hours |
| Minimum number of participants | 6 guests |
* You can freely choose and customize the course content. If you would like to change it, please contact us.

9:00


Enjoy a day at the farm!

Be a farm hand during the harvest! Enjoy a fun-filled day picking fruit in an orchard, harvesting cherries, pears and apples. Work in the vineyard harvesting grapes or in the fields harvesting blueberries. Eat as much as you like during your relaxing open-air experience.
12:00


Learn to make Sushi!

Make "Makizushi" (rolled Sushi) at Tanesashi fishing harbor. The wives of local fishermen will instruct you in making Makizushi with varied ingredients including sushi rice, seafood, and vegetables. After you're all done making it you can eat it, too!
12:30


Lunch at Tanesashi Fishing harbor!

You can enjoy Tanesashi's signature dish "Fisherman's Stew" made with fresh seafood cooked by local fisherman. It is served with sashimi for a delicious lunch.

Sea Kayaking in Tanesashi Fishing harbor is a great time! This exciting sport is a wonderful way to experience the fresh air and clean waters of Tanesashi. You will enjoy the picturesque landscapes, aquatic animals and seabirds while getting a workout and burning off the calories you piled on eating a delicious Japanese foods.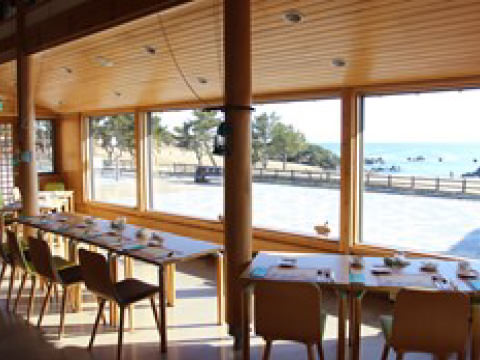 Relax and enjoy the end of the day at the beach cafe "Umi CAFE". At the Tanesashi Native Lawn Park you can drink your coffee while watching a breathtaking sunset.
From: ¥19,000 (including tax)