[END] Glamping and Traveling Umineko Bus Tour (Takko, Sannohe, Nanbu Route)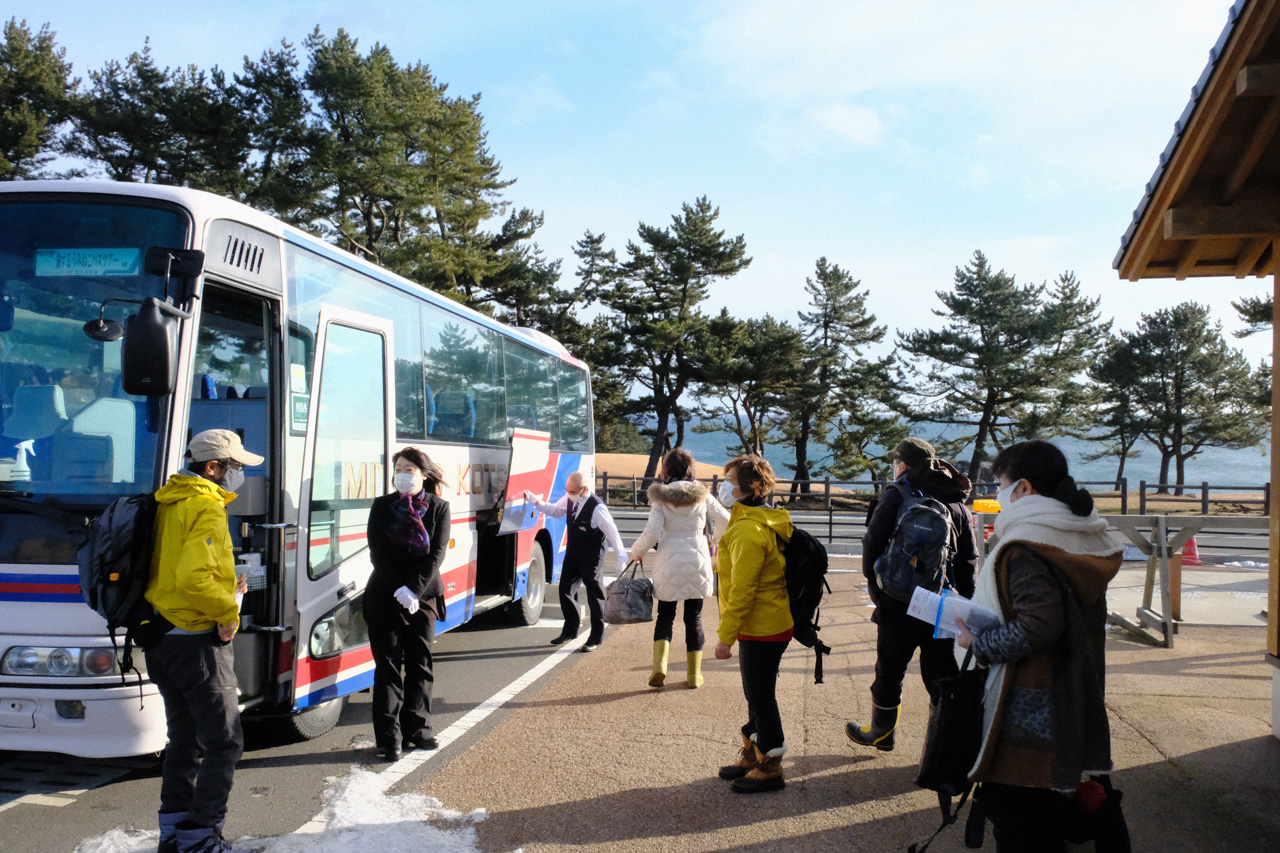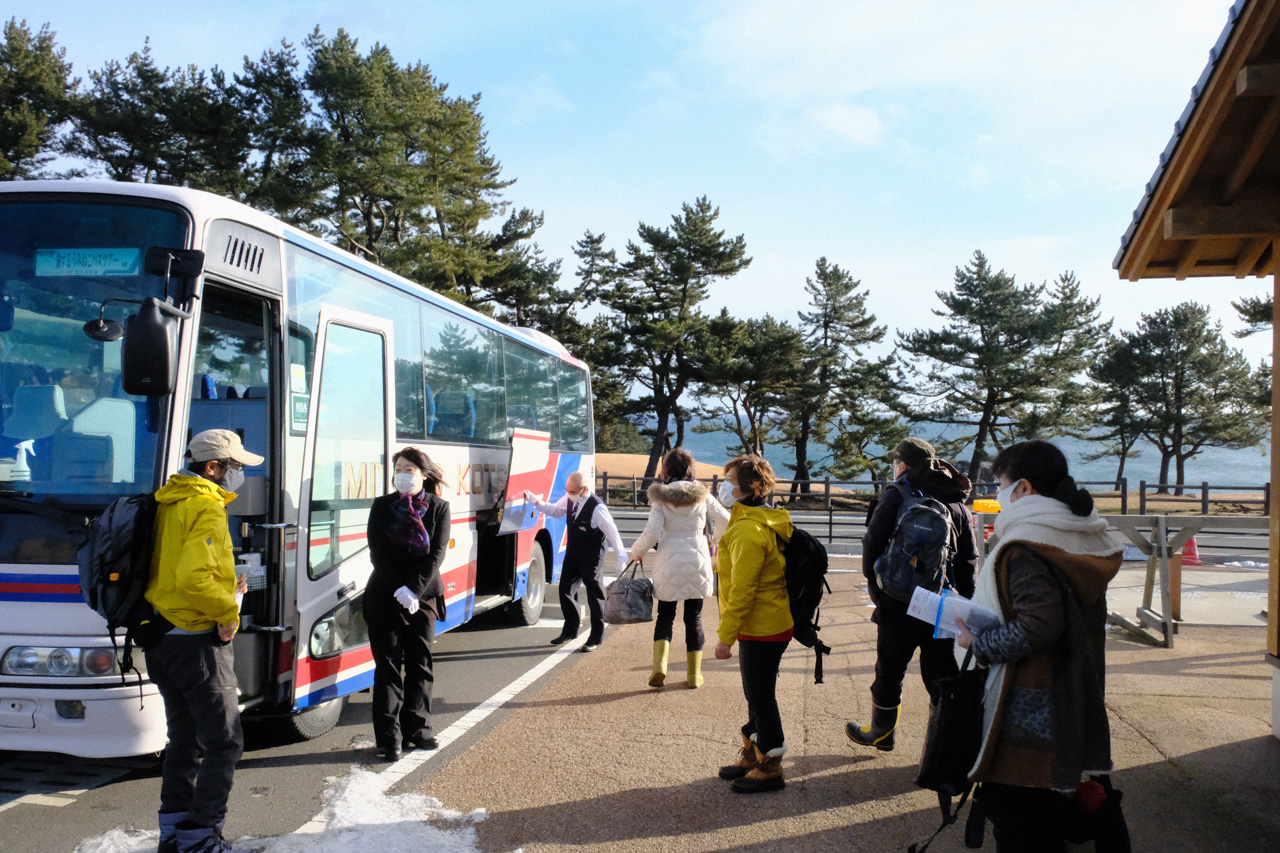 Date of Event
Jan. 30~31, 2021
Fee
5,000 yen per person includes 4 meals (monitor price)
Contents
Treasure hunting in Takko
Exploring and Traditional Sweets Making in Sannohe
Hot Springs to Warm Your Body and Soul in Nanbu
Glamping at Tanesashi Coast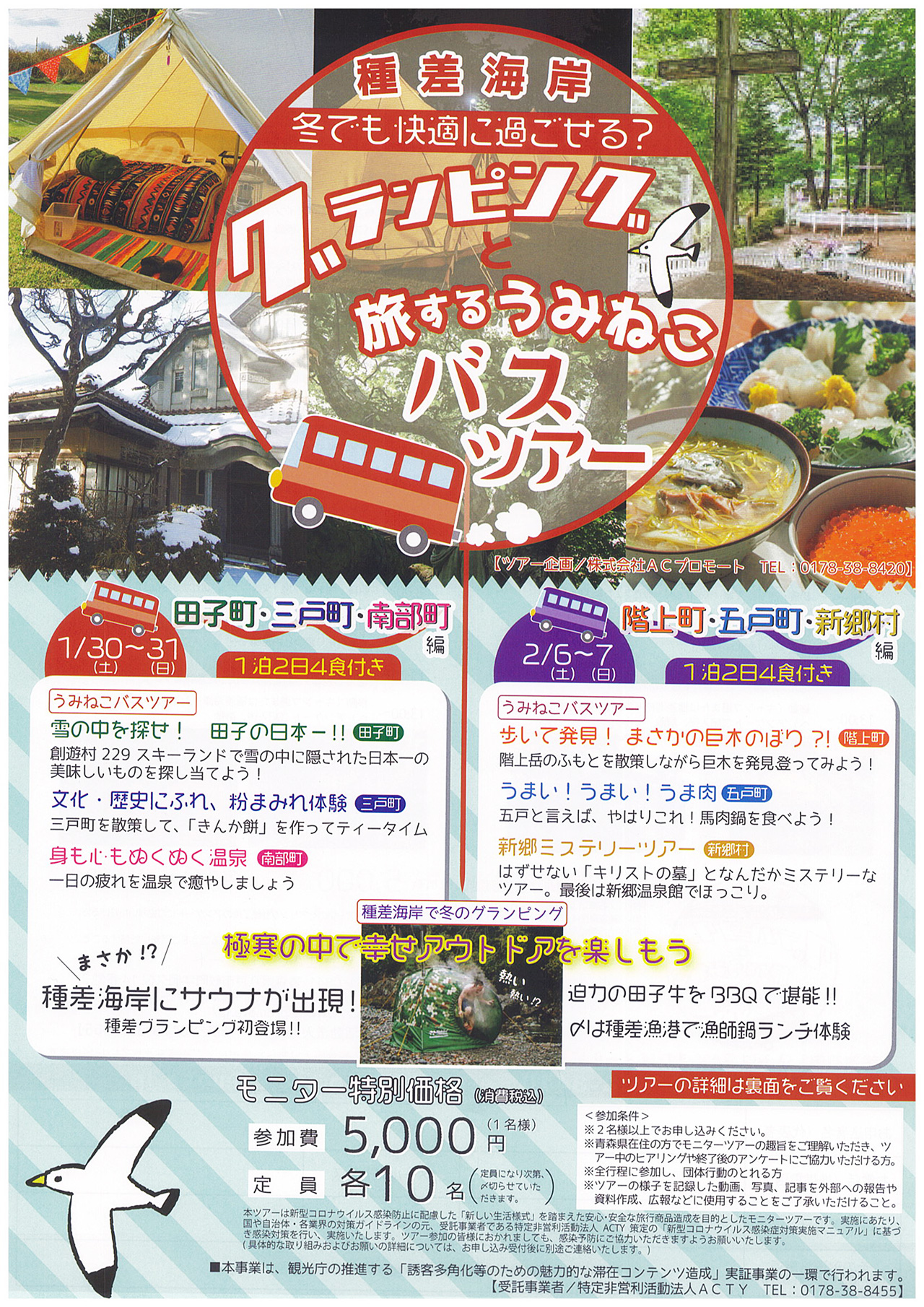 1st Day
8:20

meet at Tanesashi Coast Information Center

Bus to Takko Town (restroom stop on the halfway)

10:15

Hunt through the snow! Find the best of Japan in Takko

Sledding and Treasure Hunting in the Snow
at Takko Souyumura 229 Ski Land

12:20

Lunch at Yu Shushi in Takko

Takko Garlic Steak Set

13:40

Experience culture and history and get covered in flour in Sannohe

Making "Kinka Mochi" and Experiencing Flour Culture at "Machi no Gakkou"
Walking around the city – visit Sataki Honten and its villa (registered tangible cultural property)

15:15

Hot Springs to Warm Your Body and Soul in Nanbu

Experience the hot springs at the Badepark (Badehouse Fukuchi)
Head back to Tanesashi coast

17:25

Glamping at Tanesashi Coast: Can you stay comfortably in winter?

Dare to experience the cold of winter.

18:00

Dinner at Camping Site

DIY BBQ

Night

Free time, Bath time (at a local inn), then bedtime
2nd Day
8:00

Breakfast at Campsite

At Umi-café Tanesashi, depending on the weather.

9:00

Explore around Tanesashi or Free time

Walk around Tanesashi in the pleasant morning hours or simply relax and unwind in your tent.

12:00

Fisherman's Hotpot Lunch at Umi-café Tanesashi

Fisherman's hotpot lunch using locally caught seafood.

13:00

Go to the campsite or Tanesashi Coast Information Center

Break up after filling out the questionnaire.
From: ¥5,000 (including tax)