A souvenir from Hachinohe, produced by AC Promote.
These sweets are designed after the droppings of black-tailed gulls on Kabushima, a national natural monument.
When people living around Kabushima said, "It would be interesting to have black-tailed gull bomb sweets," the NPO ACTY said, " negative local resources can be turned into positive local resources by changing the way they are presented!" They planned and launched the product with the aim of disseminating information about Kabushima and Umineko.
The bottom of the box opens, from which you can find sweets made from meringue and cookies.
Although the appearance of this product is designed to look like droppings, the soft meringue confectionery and cookies are glued with white chocolate, and the three sweetness and texture are harmonized to pursue deliciousness. It is a solid gem.
Hachinohe Black-tailed Gull Bomb

10 pieces
1,080 yen (tax included)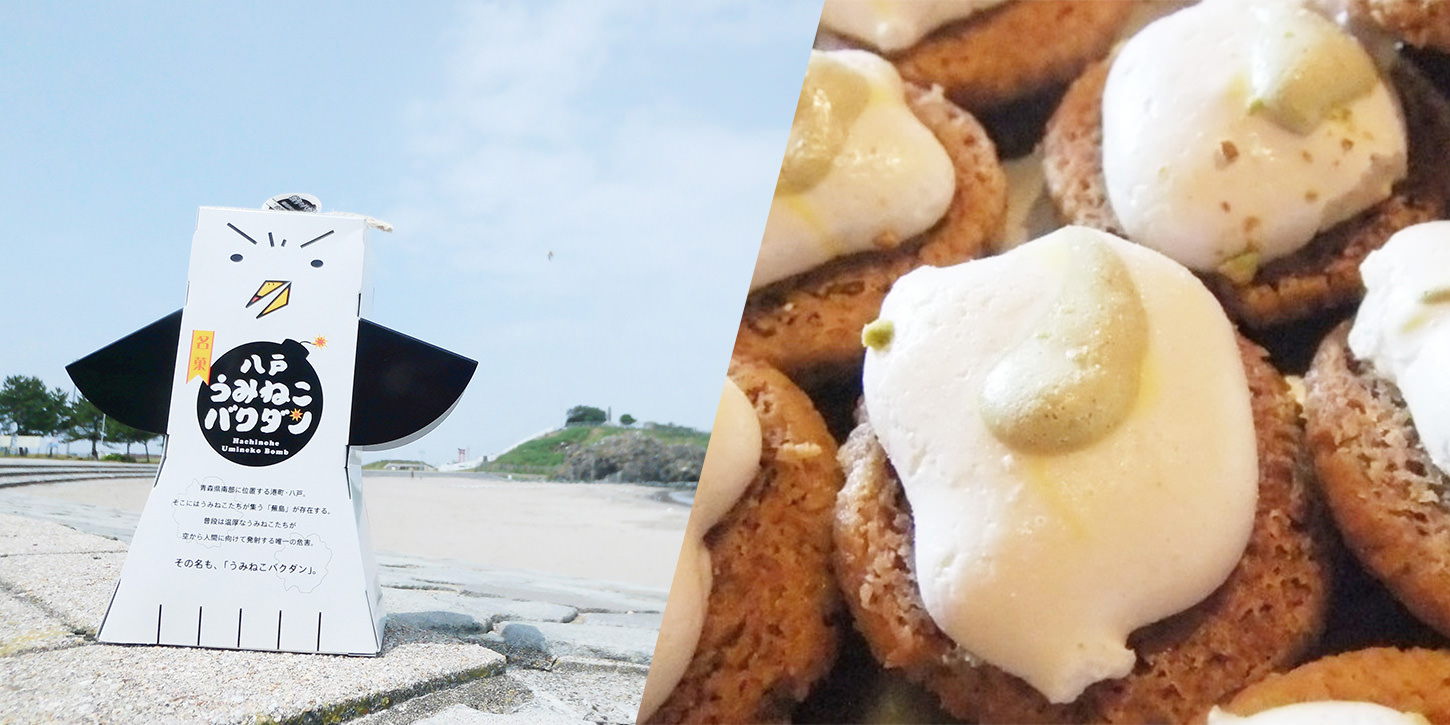 "Hachinohe Umineko Bakudan Katcha" is modeled on a woman (Katcha) who cheerfully sells fish at the Mutsu Minato Market.
The nickname of "Hachinohe Umineko Bakudan" is "Bonsuke". And this is "Bonko", which is modeled after Mutsu-Minato's Isaba Katcha.
Umineko are said to stay together for life once they become a pair. So yes, "Bonko" is the wife of "Bonsuke".
This sweet was created under the guidance of Mr. Shinichi Iya, a German confectionery master who has been making German sweets in Kobe for 40 years. It is a perfect balance of cookie and white chocolate flavors.
Please love "Bonko" as well as "Bonsuke"!
Hachinohe Black-tailed Gull Bomb

5 almond cookies and 5 vanilla cookies
1,080 yen (tax included)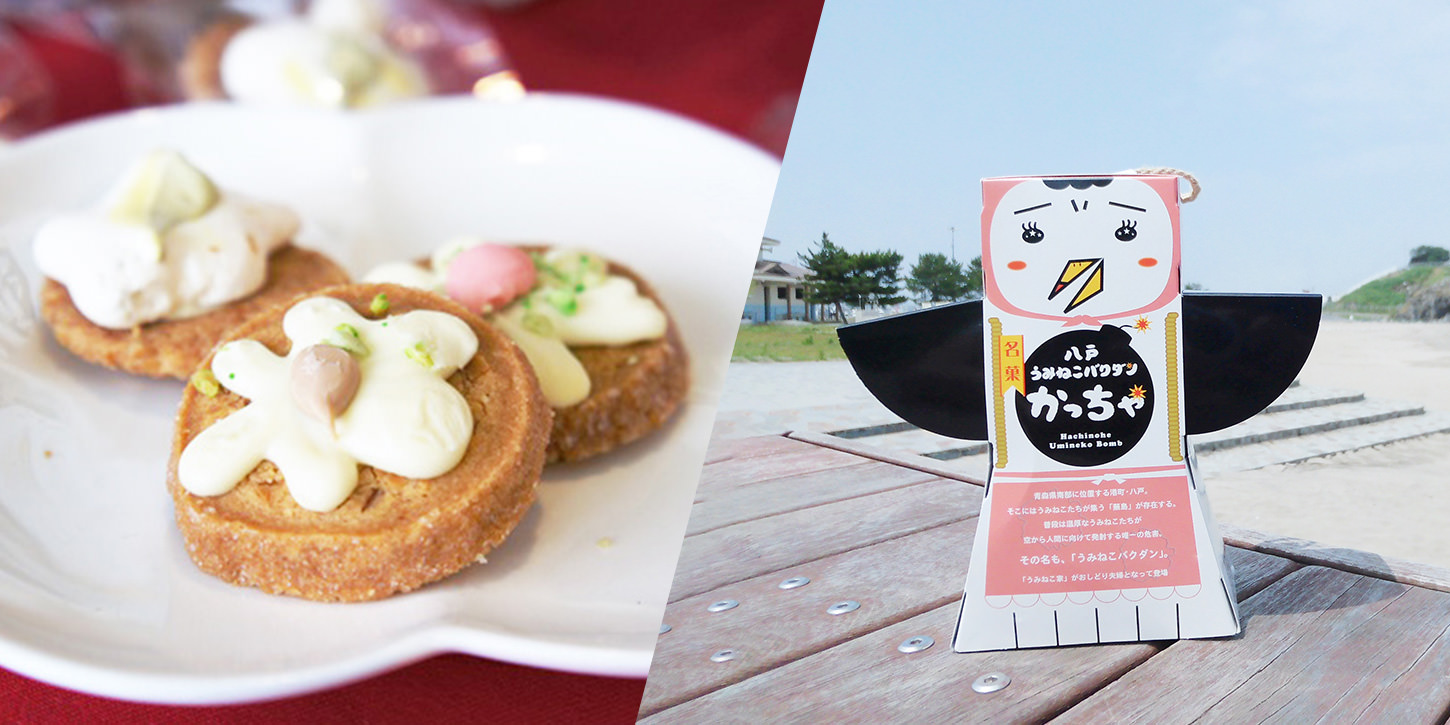 【Available at】
・ Umi Cafe Tanesashi (Tanesashi Kaigan Rest Station)
・ Shinbori(Hasshoku Center)
・ Kaneiri Museum Shop(The Hachinohe Portal Museum "hacchi")
・ Kabushima Bussan Sales Facility Kabunya
・ Miharuya